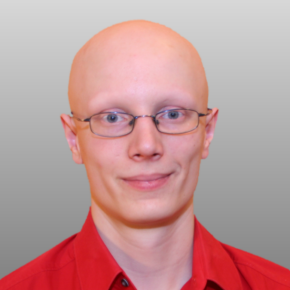 Marcel Kapfer
2 changed files with 62 additions and 0 deletions
@ -7,6 +7,8 @@

:EXPORT_HUGO_MENU: :menu main :weight 1

:END:

[[

/support-ukraine.svg

]]
Hi, I'm Marcel Kapfer, also known as mmk2410. When I have time I invest it in creative work. As part of that I compose music (have a look at [[

https://marcel-kapfer.de

][

marcel-kapfer.de

]] for that), train myself in doing graphic design or write text as well as code.

These pages are (currently) focused on the computer-based parts of my life (like software development, operating systems and similar stuff).



@ -0,0 +1,60 @@

<?xml version="1.0" encoding="UTF-8" standalone="no"?>

<!DOCTYPE svg PUBLIC "-//W3C//DTD SVG 1.1//EN" "http://www.w3.org/Graphics/SVG/1.1/DTD/svg11.dtd">

<svg

width=

"100%"

height=

"100%"

viewBox=

"0 0 1200 800"

version=

"1.1"

xmlns=

"http://www.w3.org/2000/svg"

xmlns:xlink=

"http://www.w3.org/1999/xlink"

xml:space=

"preserve"

xmlns:serif=

"http://www.serif.com/"

style=

"fill-rule:evenodd;clip-rule:evenodd;stroke-linejoin:round;stroke-miterlimit:2;"

>

<rect

x=

"0"

y=

"0"

width=

"1200"

height=

"800"

style=

"fill:rgb(0,91,187);"

/>

<rect

x=

"0"

y=

"400"

width=

"1200"

height=

"400"

style=

"fill:rgb(255,213,0);"

/>

<path

d=

"M1111.33,400L1108.8,400L1108.75,400.093C1108.67,400.148 1107.97,401.216 1107.18,402.486C1106.02,404.308 1102.73,409.185 1101.2,411.338C1100.85,411.835 1101.2,411.798 1102.67,411.21C1108.17,408.964 1111.21,405.743 1111.43,401.878C1111.48,401.03 1111.47,400.523 1111.33,400Z"

style=

"fill:rgb(255,213,0);"

/>

<path

d=

"M934.636,400L930.308,400L930.569,400.204C931.102,400.553 931.783,401.032 932.096,401.271L932.667,401.713L934.029,400.59L934.636,400Z"

style=

"fill:rgb(255,213,0);"

/>

<path

d=

"M992.892,400L992.377,400L992.574,400.351C992.658,400.404 992.762,400.307 992.892,400Z"

style=

"fill:rgb(255,213,0);"

/>

<g

transform=

"matrix(1,0,0,1,0,-5.1377)"

>

<g

transform=

"matrix(14.9759,0,0,14.9759,-2263.79,-3590.52)"

>

<path

d=

"M161.391,246.862C161.391,246.862 161.327,246.824 161.199,246.748C161.07,246.673 160.9,246.588 160.688,246.493C160.476,246.398 160.245,246.313 159.995,246.238C159.746,246.162 159.5,246.124 159.257,246.124C159.068,246.124 158.913,246.154 158.792,246.214C158.671,246.274 158.61,246.375 158.61,246.518C158.61,246.653 158.671,246.761 158.792,246.844C158.913,246.926 159.085,247.001 159.308,247.069C159.532,247.136 159.798,247.219 160.109,247.316C160.608,247.466 161.04,247.639 161.403,247.834C161.766,248.029 162.046,248.278 162.243,248.582C162.44,248.886 162.538,249.289 162.538,249.791C162.538,250.271 162.451,250.674 162.277,251C162.103,251.326 161.868,251.587 161.573,251.782C161.278,251.977 160.949,252.118 160.586,252.204C160.222,252.29 159.851,252.333 159.473,252.333C159.087,252.333 158.684,252.294 158.264,252.214C157.844,252.135 157.437,252.025 157.044,251.885C156.65,251.745 156.291,251.58 155.965,251.391L156.919,249.45C156.919,249.45 156.995,249.495 157.146,249.586C157.297,249.677 157.498,249.779 157.748,249.893C157.997,250.006 158.275,250.108 158.582,250.199C158.888,250.29 159.197,250.335 159.507,250.335C159.749,250.335 159.918,250.305 160.012,250.243C160.107,250.182 160.154,250.101 160.154,250C160.154,249.842 160.071,249.72 159.904,249.633C159.738,249.547 159.52,249.464 159.252,249.385C158.983,249.306 158.686,249.214 158.361,249.109C157.891,248.951 157.505,248.773 157.203,248.574C156.9,248.375 156.677,248.138 156.533,247.863C156.389,247.589 156.317,247.257 156.317,246.866C156.317,246.272 156.457,245.776 156.737,245.378C157.017,244.979 157.386,244.677 157.844,244.47C158.302,244.264 158.796,244.16 159.325,244.16C159.719,244.16 160.099,244.208 160.466,244.302C160.833,244.397 161.178,244.512 161.499,244.648C161.821,244.785 162.103,244.913 162.345,245.034L161.391,246.862Z"

style=

"fill:rgb(255,213,0);fill-rule:nonzero;"

/>

<path

d=

"M167.033,252.333C166.39,252.333 165.837,252.228 165.376,252.016C164.914,251.804 164.538,251.513 164.246,251.143C163.955,250.773 163.741,250.348 163.605,249.868C163.469,249.388 163.401,248.883 163.401,248.354L163.401,244.217L165.614,244.217L165.614,248.353C165.614,248.617 165.641,248.87 165.694,249.112C165.747,249.353 165.83,249.569 165.943,249.758C166.057,249.946 166.203,250.096 166.38,250.205C166.558,250.315 166.776,250.37 167.033,250.37C167.298,250.37 167.521,250.315 167.703,250.205C167.885,250.096 168.03,249.945 168.14,249.752C168.25,249.559 168.331,249.342 168.384,249.1C168.437,248.859 168.463,248.609 168.463,248.353L168.463,244.217L170.677,244.217L170.677,248.354C170.677,248.914 170.603,249.435 170.456,249.919C170.308,250.402 170.087,250.826 169.792,251.188C169.496,251.551 169.12,251.833 168.662,252.033C168.204,252.233 167.661,252.333 167.033,252.333Z"

style=

"fill:rgb(255,213,0);fill-rule:nonzero;"

/>

<path

d=

"M171.948,252.277L171.948,244.217L175.422,244.217C175.815,244.217 176.179,244.296 176.512,244.455C176.845,244.614 177.132,244.828 177.374,245.097C177.617,245.365 177.804,245.666 177.936,245.999C178.069,246.332 178.135,246.669 178.135,247.009C178.135,247.486 178.023,247.936 177.8,248.36C177.577,248.784 177.267,249.13 176.869,249.399C176.472,249.668 176.008,249.802 175.479,249.802L174.162,249.802L174.162,252.277L171.948,252.277ZM174.162,247.872L175.331,247.872C175.422,247.872 175.509,247.846 175.592,247.793C175.675,247.74 175.745,247.649 175.802,247.52C175.859,247.392 175.887,247.221 175.887,247.009C175.887,246.782 175.855,246.606 175.791,246.482C175.727,246.357 175.647,246.27 175.553,246.221C175.458,246.171 175.365,246.147 175.274,246.147L174.162,246.147L174.162,247.872Z"

style=

"fill:rgb(255,213,0);fill-rule:nonzero;"

/>

<g

transform=

"matrix(1,0,0,1,-0.0227031,0)"

>

<path

d=

"M179.02,252.277L179.02,244.217L182.494,244.217C182.888,244.217 183.251,244.296 183.584,244.455C183.917,244.614 184.204,244.828 184.446,245.097C184.689,245.365 184.876,245.666 185.008,245.999C185.141,246.332 185.207,246.669 185.207,247.009C185.207,247.486 185.095,247.936 184.872,248.36C184.649,248.784 184.339,249.13 183.941,249.399C183.544,249.668 183.08,249.802 182.551,249.802L181.234,249.802L181.234,252.277L179.02,252.277ZM181.234,247.872L182.403,247.872C182.494,247.872 182.581,247.846 182.664,247.793C182.748,247.74 182.818,247.649 182.874,247.52C182.931,247.392 182.959,247.221 182.959,247.009C182.959,246.782 182.927,246.606 182.863,246.482C182.799,246.357 182.719,246.27 182.625,246.221C182.53,246.171 182.437,246.147 182.346,246.147L181.234,246.147L181.234,247.872Z"

style=

"fill:rgb(255,213,0);fill-rule:nonzero;"

/>

</g>

<path

d=

"M189.725,252.333C189.112,252.333 188.556,252.218 188.056,251.987C187.557,251.756 187.127,251.446 186.768,251.056C186.408,250.667 186.132,250.228 185.939,249.739C185.746,249.251 185.65,248.746 185.65,248.224C185.65,247.687 185.752,247.176 185.956,246.692C186.161,246.207 186.446,245.774 186.813,245.392C187.18,245.01 187.615,244.709 188.119,244.489C188.622,244.27 189.172,244.16 189.77,244.16C190.383,244.16 190.94,244.276 191.439,244.506C191.938,244.737 192.366,245.049 192.722,245.443C193.077,245.836 193.352,246.277 193.545,246.765C193.738,247.254 193.834,247.755 193.834,248.269C193.834,248.799 193.734,249.306 193.533,249.791C193.333,250.275 193.049,250.708 192.682,251.09C192.315,251.472 191.882,251.775 191.382,251.998C190.883,252.222 190.33,252.333 189.725,252.333ZM187.897,248.247C187.897,248.519 187.935,248.782 188.011,249.036C188.087,249.289 188.2,249.516 188.351,249.717C188.503,249.917 188.694,250.076 188.925,250.194C189.155,250.311 189.43,250.37 189.748,250.37C190.065,250.37 190.342,250.309 190.576,250.188C190.811,250.067 191.002,249.902 191.15,249.694C191.297,249.486 191.407,249.255 191.479,249.002C191.551,248.748 191.587,248.489 191.587,248.224C191.587,247.952 191.549,247.691 191.473,247.441C191.397,247.191 191.284,246.966 191.133,246.765C190.981,246.565 190.788,246.408 190.554,246.294C190.319,246.181 190.047,246.124 189.736,246.124C189.418,246.124 189.144,246.185 188.913,246.306C188.682,246.427 188.491,246.588 188.34,246.788C188.189,246.989 188.077,247.216 188.005,247.469C187.933,247.723 187.897,247.982 187.897,248.247Z"

style=

"fill:rgb(255,213,0);fill-rule:nonzero;"

/>

<path

d=

"M194.776,252.277L194.776,244.217L198.477,244.217C198.87,244.217 199.234,244.296 199.567,244.455C199.9,244.614 200.187,244.828 200.429,245.097C200.672,245.365 200.859,245.666 200.991,245.999C201.124,246.332 201.19,246.669 201.19,247.009C201.19,247.32 201.145,247.619 201.054,247.906C200.963,248.194 200.83,248.457 200.656,248.695C200.482,248.934 200.274,249.14 200.032,249.314L201.735,252.277L199.306,252.277L197.887,249.802L196.99,249.802L196.99,252.277L194.776,252.277ZM196.99,247.872L198.386,247.872C198.477,247.872 198.564,247.838 198.647,247.77C198.73,247.702 198.8,247.604 198.857,247.475C198.914,247.346 198.942,247.191 198.942,247.009C198.942,246.82 198.91,246.663 198.846,246.538C198.782,246.413 198.702,246.317 198.607,246.249C198.513,246.181 198.42,246.147 198.329,246.147L196.99,246.147L196.99,247.872Z"

style=

"fill:rgb(255,213,0);fill-rule:nonzero;"

/>

<path

d=

"M208.603,246.147L206.287,246.147L206.287,252.277L204.073,252.277L204.073,246.147L201.746,246.147L201.746,244.217L208.603,244.217L208.603,246.147Z"

style=

"fill:rgb(255,213,0);fill-rule:nonzero;"

/>

</g>

<g

transform=

"matrix(14.9759,0,0,14.9759,-2270.25,-3434.66)"

>

<path

d=

"M160.029,252.333C159.386,252.333 158.834,252.228 158.372,252.016C157.91,251.804 157.534,251.513 157.242,251.143C156.951,250.773 156.737,250.348 156.601,249.868C156.465,249.388 156.397,248.883 156.397,248.354L156.397,244.217L158.61,244.217L158.61,248.353C158.61,248.617 158.637,248.87 158.69,249.112C158.743,249.353 158.826,249.569 158.94,249.758C159.053,249.946 159.199,250.096 159.377,250.205C159.554,250.315 159.772,250.37 160.029,250.37C160.294,250.37 160.517,250.315 160.699,250.205C160.881,250.096 161.026,249.945 161.136,249.752C161.246,249.559 161.327,249.342 161.38,249.1C161.433,248.859 161.46,248.609 161.46,248.353L161.46,244.217L163.673,244.217L163.673,248.354C163.673,248.914 163.599,249.435 163.452,249.919C163.304,250.402 163.083,250.826 162.788,251.188C162.493,251.551 162.116,251.833 161.658,252.033C161.2,252.233 160.657,252.333 160.029,252.333Z"

style=

"fill:rgb(255,213,0);fill-rule:nonzero;"

/>

<path

d=

"M164.945,252.277L164.945,244.217L167.158,244.217L167.158,247.282L169.61,244.217L172.107,244.217L169.179,247.827L172.312,252.277L169.769,252.277L167.771,249.314L167.158,249.949L167.158,252.277L164.945,252.277Z"

style=

"fill:rgb(255,213,0);fill-rule:nonzero;"

/>

<path

d=

"M172.777,252.277L172.777,244.217L176.478,244.217C176.871,244.217 177.234,244.296 177.567,244.455C177.9,244.614 178.188,244.828 178.43,245.097C178.672,245.365 178.86,245.666 178.992,245.999C179.124,246.332 179.191,246.669 179.191,247.009C179.191,247.32 179.145,247.619 179.054,247.906C178.964,248.194 178.831,248.457 178.657,248.695C178.483,248.934 178.275,249.14 178.033,249.314L179.736,252.277L177.306,252.277L175.887,249.802L174.991,249.802L174.991,252.277L172.777,252.277ZM174.991,247.872L176.387,247.872C176.478,247.872 176.565,247.838 176.648,247.77C176.731,247.702 176.801,247.604 176.858,247.475C176.915,247.346 176.943,247.191 176.943,247.009C176.943,246.82 176.911,246.663 176.847,246.538C176.782,246.413 176.703,246.317 176.608,246.249C176.514,246.181 176.421,246.147 176.33,246.147L174.991,246.147L174.991,247.872Z"

style=

"fill:rgb(255,213,0);fill-rule:nonzero;"

/>

<path

d=

"M182.301,244.217L184.776,244.217L187.341,252.277L185.093,252.277L184.677,250.699L182.4,250.699L181.983,252.277L179.724,252.277L182.301,244.217ZM184.287,249.223L183.538,246.385L182.789,249.223L184.287,249.223Z"

style=

"fill:rgb(255,213,0);fill-rule:nonzero;"

/>

<rect

x=

"188.011"

y=

"244.217"

width=

"2.214"

height=

"8.06"

style=

"fill:rgb(255,213,0);fill-rule:nonzero;"

/>

<path

d=

"M193.823,248.315L193.823,252.277L191.609,252.277L191.609,244.217L193.335,244.217L196.57,248.315L196.57,244.217L198.783,244.217L198.783,252.277L197.024,252.277L193.823,248.315Z"

style=

"fill:rgb(255,213,0);fill-rule:nonzero;"

/>

<path

d=

"M205.912,250.347L205.912,252.277L200.168,252.277L200.168,244.217L205.81,244.217L205.81,246.147L202.382,246.147L202.382,247.282L205.311,247.282L205.311,249.075L202.382,249.075L202.382,250.347L205.912,250.347Z"

style=

"fill:rgb(255,213,0);fill-rule:nonzero;"

/>

</g>

</g>

<g

transform=

"matrix(1,0,0,1,0,23.5687)"

>

<g

transform=

"matrix(15.1712,0,0,15.1712,-2302.37,-3268.06)"

>

<path

d=

"M162.171,250.372L162.171,252.277L156.501,252.277L156.501,244.321L162.071,244.321L162.071,246.226L158.686,246.226L158.686,247.346L161.577,247.346L161.577,249.117L158.686,249.117L158.686,250.372L162.171,250.372Z"

style=

"fill:rgb(0,91,187);fill-rule:nonzero;"

/>

<path

d=

"M165.376,248.366L165.376,252.277L163.191,252.277L163.191,244.321L164.894,244.321L168.088,248.366L168.088,244.321L170.273,244.321L170.273,252.277L168.536,252.277L165.376,248.366Z"

style=

"fill:rgb(0,91,187);fill-rule:nonzero;"

/>

<path

d=

"M171.64,252.277L171.64,244.321L174.699,244.321C175.581,244.321 176.318,244.498 176.912,244.853C177.506,245.208 177.954,245.686 178.257,246.287C178.559,246.889 178.711,247.555 178.711,248.287C178.711,249.094 178.544,249.796 178.212,250.394C177.88,250.992 177.413,251.455 176.811,251.784C176.21,252.112 175.506,252.277 174.699,252.277L171.64,252.277ZM176.492,248.287C176.492,247.877 176.421,247.516 176.279,247.206C176.137,246.896 175.932,246.655 175.663,246.483C175.394,246.312 175.073,246.226 174.699,246.226L173.825,246.226L173.825,250.372L174.699,250.372C175.08,250.372 175.403,250.282 175.668,250.103C175.934,249.923 176.137,249.675 176.279,249.358C176.421,249.04 176.492,248.683 176.492,248.287Z"

style=

"fill:rgb(0,91,187);fill-rule:nonzero;"

/>

</g>

<g

transform=

"matrix(15.1712,0,0,15.1712,-2292,-3113.05)"

>

<path

d=

"M168.39,244.321L165.981,252.265L163.751,252.265L162.071,247.846L160.412,252.277L158.227,252.277L155.818,244.332L158.205,244.332L159.493,249.032L161.062,244.332L163.124,244.332L164.715,249.02L165.992,244.321L168.39,244.321Z"

style=

"fill:rgb(0,91,187);fill-rule:nonzero;"

/>

<path

d=

"M170.385,244.321L172.828,244.321L175.36,252.277L173.142,252.277L172.73,250.719L170.482,250.719L170.071,252.277L167.841,252.277L170.385,244.321ZM172.346,249.262L171.606,246.461L170.867,249.262L172.346,249.262Z"

style=

"fill:rgb(0,91,187);fill-rule:nonzero;"

/>

<path

d=

"M176.021,252.277L176.021,244.321L179.674,244.321C180.063,244.321 180.421,244.399 180.75,244.556C181.079,244.713 181.363,244.924 181.602,245.189C181.841,245.454 182.026,245.751 182.156,246.08C182.287,246.409 182.352,246.741 182.352,247.077C182.352,247.384 182.308,247.679 182.218,247.962C182.128,248.246 181.998,248.506 181.826,248.741C181.654,248.977 181.448,249.18 181.209,249.352L182.89,252.277L180.492,252.277L179.092,249.834L178.206,249.834L178.206,252.277L176.021,252.277ZM178.206,247.929L179.585,247.929C179.674,247.929 179.76,247.895 179.842,247.828C179.925,247.761 179.994,247.664 180.05,247.537C180.106,247.41 180.134,247.257 180.134,247.077C180.134,246.89 180.102,246.735 180.038,246.612C179.975,246.489 179.897,246.394 179.803,246.326C179.71,246.259 179.618,246.226 179.529,246.226L178.206,246.226L178.206,247.929Z"

style=

"fill:rgb(0,91,187);fill-rule:nonzero;"

/>

</g>

</g>

<g

>

<g

transform=

"matrix(0.915083,0,0,0.915083,741.184,-46.946)"

>

<path

d=

"M201.095,488.421L206.674,488.421C202.914,485.874 199.117,481.448 196.923,477.099C195.615,474.484 194.268,470.1 194.288,468.45L194.308,467.907L194.751,468.511C196.963,471.508 200.804,472.292 205.551,470.663C209.272,469.396 212.047,467.606 214.421,464.951C218.081,460.868 220.615,457.208 222.808,452.823C224.256,449.927 225.724,446.488 225.583,446.327C225.523,446.286 224.92,446.588 224.216,446.99C221.722,448.459 216.07,451.294 214.099,452.079C211.625,453.064 210.036,453.406 205.652,453.929C201.689,454.412 200.322,454.714 198.874,455.458C197.426,456.182 196.4,456.986 195.052,458.434L193.906,459.661L193.886,458.897C193.886,457.489 193.262,455.056 192.438,453.225C190.547,448.981 187.912,446.085 182.824,442.666L181.537,441.781L182.562,441.56C184.835,441.037 187.872,438.221 189.26,435.345C190.527,432.73 191.512,428.265 191.774,424.002C191.915,421.91 191.734,418.531 191.492,418.531C191.432,418.531 190.929,419.195 190.366,419.979C188.677,422.413 186.384,425.208 185.217,426.254C184.614,426.797 182.844,428.084 181.275,429.11C178.298,431.041 177.534,431.805 176.75,433.615C176.006,435.305 175.905,436.391 176.348,437.698C176.549,438.322 176.689,438.845 176.629,438.845C176.327,438.845 170.817,435.224 168.866,433.736C167.317,432.57 164.28,429.895 164.179,429.633C164.139,429.553 164.521,429.492 165.004,429.492C166.412,429.492 167.458,428.627 168.443,426.677L169.248,425.068L169.248,422.453C169.248,420.603 169.127,419.356 168.866,418.229C168.403,416.218 167.538,413.825 167.337,414.046C167.277,414.126 166.975,414.931 166.693,415.836C165.889,418.31 165.024,419.979 163.636,421.689C162.088,423.619 161.887,423.982 161.605,425.349L161.384,426.455L160.74,425.53C159.151,423.237 158.005,420.361 157.1,416.52C156.919,415.695 156.899,415.776 156.979,417.224C157.22,421.347 158.809,424.947 162.691,430.216C162.953,430.578 162.912,430.598 162.027,430.598C161.364,430.598 160.418,430.88 158.669,431.624C156.758,432.429 155.873,432.67 154.505,432.831C153.54,432.932 152.132,433.093 151.368,433.173L150,433.314L151.408,434.279C154.646,436.492 158.025,437.759 160.599,437.718C163.496,437.678 165.628,436.431 165.869,434.641C165.929,434.199 166.05,433.817 166.11,433.817C166.191,433.817 166.754,434.259 167.357,434.782C168.866,436.13 173.471,439.388 177.192,441.761C181.496,444.476 181.356,444.315 179.606,444.597C177.776,444.919 176.488,445.562 174.477,447.191C170.676,450.289 169.067,451.053 161.545,453.366C161.163,453.487 160.941,453.648 161.042,453.728C161.263,453.949 164.702,455.196 166.432,455.699C169.972,456.745 174.638,457.268 177.434,456.946C182.643,456.343 186.444,453.346 186.444,449.806L186.444,448.599L186.947,449.203C188.797,451.395 190.406,454.452 191.07,457.047C191.432,458.394 191.533,459.641 191.673,464.589C191.774,467.847 191.915,470.784 191.995,471.105L192.136,471.689L191.432,471.166C191.05,470.864 190.245,470.401 189.622,470.14C186.303,468.672 183.829,468.652 178.942,470.1C173.009,471.85 172.747,471.89 168.142,471.89C165.668,471.89 162.631,471.749 160.539,471.548C158.628,471.347 157.019,471.226 156.959,471.286C156.798,471.447 161.062,475.389 163.214,477.079C166.05,479.311 169.187,481.282 172.506,482.891C177.474,485.325 179.505,485.828 183.809,485.647C186.726,485.526 188.294,485.204 189.924,484.38C192.116,483.294 193.323,481.906 193.886,479.814L194.228,478.567L194.791,479.673C196.616,483.295 198.326,485.758 201.095,488.421Z"

style=

"fill:rgb(255,213,0);"

/>

</g>

<g

transform=

"matrix(0.915083,0,0,0.915083,741.184,-46.946)"

>

<path

d=

"M211.403,488.421L274.502,488.421L273.109,485.949C269.449,479.01 265.607,472.996 262.812,469.798C256.516,462.598 248.25,460.184 238.898,462.799C233.548,464.287 229.525,466.681 224.859,471.166C221.4,474.464 219.489,477.24 218.302,480.659C217.9,481.805 217.558,482.248 215.044,484.883L211.403,488.421Z"

style=

"fill:rgb(255,213,0);"

/>

</g>

<g

transform=

"matrix(0.915083,0,0,0.915083,741.184,-46.946)"

>

<path

d=

"M275.066,488.421L401.732,488.421C402.269,487.721 404.804,483.359 406.597,480.076C407.944,477.582 408.789,476.274 409.111,476.113C409.372,475.973 410.841,475.269 412.389,474.545C418.262,471.789 421.903,468.591 423.391,464.891C423.793,463.905 423.874,463.322 423.874,461.673C423.874,459.782 423.833,459.581 423.15,458.153C422.506,456.825 420.253,453.969 420.012,454.191C419.972,454.231 420.173,454.734 420.455,455.277C421.138,456.685 421.42,458.153 421.319,459.963C421.138,463.241 418.624,466.801 414.521,469.657C412.872,470.804 411.303,471.689 411.183,471.568C411.122,471.508 411.746,470.039 412.57,468.29C415.768,461.492 419.549,451.958 421.883,444.818L422.868,441.821L425.684,439.951C430.149,436.974 433.206,434.259 435.519,431.202C439.964,425.309 440.245,419.557 436.323,415.333C435.278,414.207 432.462,412.095 431.979,412.095C431.878,412.095 432.2,412.557 432.723,413.141C434.453,415.072 435.438,417.606 435.438,420.14C435.438,423.117 434.393,425.912 432.019,429.231C430.37,431.544 425.02,436.733 424.638,436.371C424.578,436.29 424.899,434.903 425.362,433.274C428.138,423.257 430.893,409.118 432.039,398.921L432.301,396.709L434.634,394.295C443.403,385.204 447.687,376.878 447.245,369.758C447.023,365.936 445.153,363 441.774,361.109C440.487,360.385 437.912,359.521 436.444,359.319L435.539,359.179L436.746,359.842C438.616,360.868 440.869,363.221 441.734,365.031C442.699,367.083 442.961,368.591 442.82,371.226C442.518,376.475 439.562,382.791 434.372,389.327C433.729,390.132 433.146,390.776 433.105,390.715C433.065,390.675 433.206,388.382 433.427,385.627C434.111,376.878 434.292,372.051 434.312,361.23L434.332,350.711L435.64,349.183C442.237,341.479 446.983,333.072 448.974,325.57C449.779,322.614 450,320.884 449.98,317.968C449.94,314.79 449.537,312.899 448.411,310.747C445.817,305.8 439.602,303.406 432.442,304.613C431.496,304.774 430.712,304.935 430.672,304.975C430.632,304.995 431.315,305.096 432.16,305.156C436.384,305.498 440.406,307.429 442.317,310.043C444.288,312.718 445.113,315.534 445.113,319.537C445.113,325.711 442.659,333.093 438.013,340.755C436.685,342.948 434.232,346.588 434.131,346.488C434.091,346.447 433.97,344.617 433.85,342.405C433.126,329.854 432.22,319.718 431.396,315.031C430.149,307.992 428.117,306.041 424.96,308.877C423.471,310.204 423.21,310.486 420.977,313.442C419.087,315.977 417.759,317.887 412.369,325.812C405.712,335.627 399.035,344.537 393.544,350.892C392.659,351.918 391.874,352.763 391.814,352.763C391.754,352.763 391.432,352.079 391.13,351.254C390.547,349.726 389.722,348.74 388.958,348.74C388.435,348.74 387.047,350.027 386.484,351.033C386.223,351.496 384.674,354.352 383.045,357.389C376.951,368.692 376.971,368.672 375.644,369.999C374.98,370.683 374.397,371.226 374.356,371.186C374.336,371.166 374.799,369.939 375.402,368.471C378.278,361.512 379.726,355.136 379.726,349.484C379.706,343.632 378.54,334.641 377.031,328.688C375.322,322.01 373.069,319.838 371.199,323.056C370.917,323.519 368.886,328.064 366.693,333.153C353.359,363.925 349.135,372.332 340.809,384.742C334.332,394.396 332.603,396.568 324.799,404.854C310.76,419.798 303.218,428.386 298.773,434.561C293.483,441.902 291.633,444.879 288.335,451.395C284.493,459.038 280.692,469.416 276.83,482.952C275.933,486.092 275.412,487.744 275.066,488.421Z"

style=

"fill:rgb(255,213,0);"

/>

</g>

<g

transform=

"matrix(0.915083,0,0,0.915083,741.184,-46.946)"

>

<path

d=

"M404.492,488.421L405.38,488.421C404.791,487.312 404.073,486.24 403.962,486.351C403.922,486.391 404.083,486.954 404.304,487.618L404.492,488.421Z"

style=

"fill:rgb(255,213,0);"

/>

</g>

</g>

<g

transform=

"matrix(0.915083,0,0,0.915083,741.184,-46.946)"

>

<path

d=

"M405.38,488.421L404.492,488.421C404.649,488.993 404.662,489.547 404.606,490.474C404.364,494.698 401.046,498.217 395.032,500.671C393.423,501.315 393.041,501.355 393.423,500.812C395.092,498.459 398.693,493.129 399.96,491.138C400.825,489.75 401.589,488.583 401.669,488.523L401.732,488.421L275.066,488.421C274.924,488.757 274.81,488.863 274.718,488.804L274.502,488.421L211.403,488.421L210.74,489.066L209.252,490.293L208.628,489.81C208.286,489.549 207.542,489.026 206.959,488.644L206.674,488.421L201.095,488.421C202.148,489.48 203.375,490.554 204.827,491.741L206.396,493.028L205.692,493.652C205.31,493.973 203.62,495.422 201.951,496.85C198.109,500.128 197.868,500.731 200.342,500.631C201.569,500.57 207.381,499.183 209.654,498.398C210.318,498.157 211.002,497.976 211.183,497.976C211.967,497.976 215.286,502.642 216.412,505.357C218.182,509.561 218.584,513.644 217.699,518.29C217.277,520.582 216.512,522.634 215.084,525.45C213.737,528.145 213.677,528.447 214.441,529.271C215.788,530.759 220.676,530.317 222.446,528.547C223.471,527.521 223.552,526.958 223.552,521.105C223.532,515.997 223.25,513.302 222.345,509.742C221.279,505.498 218.825,500.45 216.352,497.332C216.01,496.91 215.788,496.528 215.829,496.488C215.869,496.447 216.955,496.085 218.222,495.663C219.489,495.241 220.636,494.858 220.756,494.818C220.877,494.778 221.822,495.401 222.868,496.186C226.931,499.323 229.465,501.677 231.476,504.211C233.669,506.986 234.413,508.294 235.338,510.989C236.062,513.08 236.364,514.79 237.027,520.703C238.093,530.257 239.682,536.713 242.176,541.64C248.29,553.708 258.025,562.738 275.925,572.976C285.217,578.306 297.385,582.067 310.036,583.555C316.714,584.319 323.069,586.411 328.741,589.689C338.013,595.019 344.771,603.245 352.373,618.451C358.749,631.202 361.525,639.931 366.754,663.805C368.282,670.784 368.463,671.226 370.173,672.071C371.179,672.553 371.46,672.594 372.687,672.493C376.81,672.151 383.689,668.491 390.648,662.92C391.392,662.336 392.055,661.894 392.136,661.954C392.297,662.135 391.432,664.247 390.688,665.414C389.381,667.485 386.444,669.396 384.171,669.677C382.301,669.899 383.347,670.22 385.901,670.22C387.932,670.22 388.475,670.14 389.722,669.697C392.317,668.772 393.966,667.204 395.193,664.468C395.857,663.02 396.42,660.566 396.42,659.158L396.42,658.213L399.779,654.975C401.609,653.185 404.163,650.611 405.43,649.223C406.697,647.835 407.824,646.669 407.924,646.648C408.206,646.528 408.105,650.047 407.763,651.415C407.08,654.171 405.33,656.463 402.957,657.65C401.75,658.274 401.75,658.274 402.454,658.274C403.399,658.274 405.31,657.771 406.577,657.187C408.769,656.182 410.7,653.768 411.323,651.234C411.685,649.766 411.645,646.266 411.243,644.416L410.921,642.948L413.576,639.891C416.533,636.492 417.357,635.506 419.006,633.374C420.153,631.906 420.153,631.886 420.354,632.429C420.756,633.515 420.817,636.17 420.455,637.537C419.972,639.428 419.449,640.313 418.001,641.721C417.297,642.425 416.814,642.988 416.935,642.988C417.417,642.988 419.912,641.721 420.857,640.977C422.184,639.951 423.029,638.764 423.572,637.135C424.195,635.305 424.055,632.73 423.21,630.237L422.586,628.467L423.552,627.019C426.73,622.312 429.324,617.002 430.088,613.664C430.45,612.035 430.511,609.862 430.189,608.736C429.928,607.811 428.982,606.685 428.017,606.202C427.615,606.001 425.945,605.538 424.276,605.176C407.542,601.596 398.693,598.177 390.064,591.982C387.047,589.83 379.324,583.796 375.986,581.041C369.409,575.591 365.265,570.884 355.531,557.912C349.799,550.269 345.736,545.019 343.524,542.405C342.86,541.6 342.317,540.896 342.317,540.816C342.317,540.735 343.202,540.574 344.288,540.434C350.06,539.689 355.873,537.236 362.832,532.57L365.145,531.021L368.162,530.9C377.373,530.538 383.93,527.743 386.082,523.257C387.269,520.763 387.188,518.39 385.821,515.413C385.418,514.569 385.056,513.885 385.016,513.925C384.976,513.965 385.036,514.589 385.137,515.293C385.961,521.226 381.235,525.671 372.104,527.541C369.972,527.964 369.268,528.044 369.288,527.783C369.288,527.702 369.992,527.059 370.837,526.355C376.026,522.091 381.195,516.52 388.616,507.248L390.286,505.176L392.9,504.512C400.282,502.642 404.928,499.484 406.396,495.321C406.838,494.054 406.798,491.66 406.295,490.192L405.38,488.421Z"

style=

"fill:rgb(0,91,187);"

/>

</g>

</svg>
After
Width: | Height: | Size: 26 KiB